Web lecture at MCBW
How does agile collaboration between a mechanical engineering company and a design office work?
We will present our successful HMI project with KIEFEL Packaging at the VDID Unternehmensforum digital on 10.03.2021 at the Munich Creative Business Week. It was awarded a Red Dot Best of the Best Award. Learn what a successful design process can look like and the benefits of good usability in a production environment! Tom Cadera and Amelie Reich from CaderaDesign, together with Christian Lang from Kiefel PACKAGING, will talk about their collaboration.
Munich Creative Business Week
Upgrade your business. VDID Digital Business Forum. Part1
Wednesday, 10.03.2021, 17:30 - 19:00
https://caderadesign.de/en/news/web-seminar-auf-der-mcbw
CaderaDesign - UX Design & Industrial Design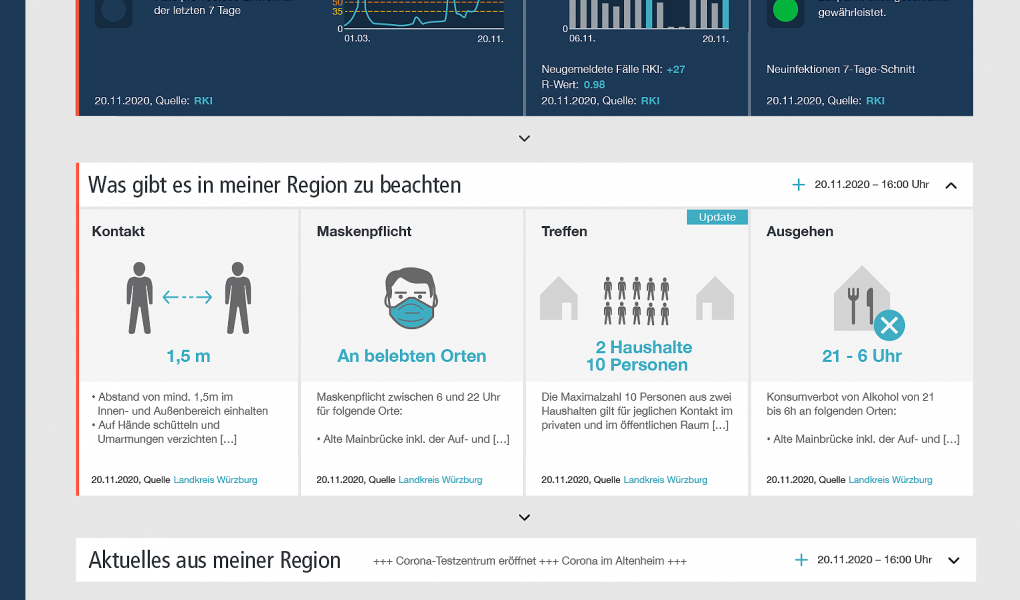 Better usability in Corona everyday life
Advantage for institutions: user-friendly information concept for free implementation
A website that brings together all the important information in Corona's everyday life - that was our goal when we launched the "Corona Wegweiser" on our own initiative in late summer. The result was the concept of a website that presents information about the Corona situation in a local and customizable way. We would now like to make the result freely available to editorial offices and institutions for implementation.
https://caderadesign.de/en/news/corona-wegweiser
CaderaDesign - UX Design & Industrial Design