COPERION C-Beyond HMI: Operation of extrusion systems
The latest generation of Coperion's compounding and extrusion systems stands out particularly with a user-optimized operating concept. And an innovative UI design that directs the user's attention. Processing plastics using extrusion requires precise adjustment of the process parameters. The interplay of temperature, pressure and the appropriate screw speed generates high-quality plastics from raw materials. The process must be well planned, controlled and monitored.
Publication

October 2019
Client

Coperion
Industry

Plastics Technology
Discipline

UX design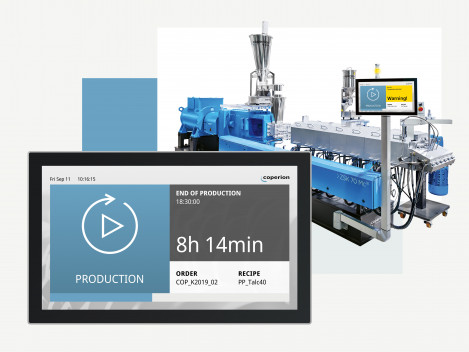 Distance View
An integrated distance view option allows the user to see from a distance, whether the machine is clear to begin or if operator intervention is required.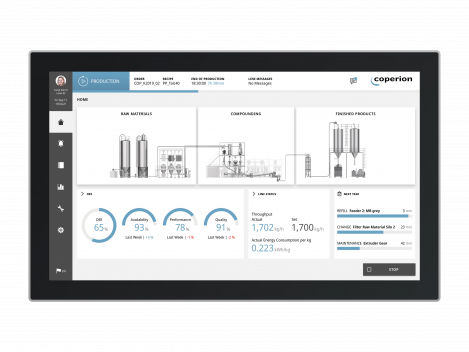 Immersion in the machines
Extrusion machines can be set up in many different ways. For that reason, the technologies that Coperion uses are modularly represented in this new HMI, so that users can navigate from the very large system in its entirety down to the individual components.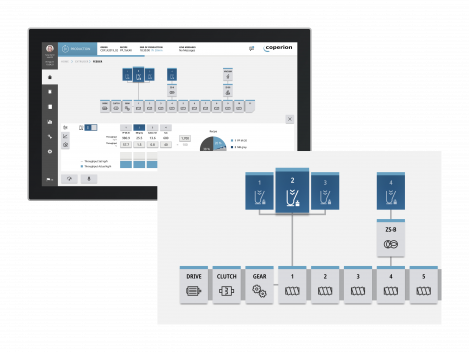 Modular Machine Image
Using the modular system image, every component of the machine can be accessed intuitively.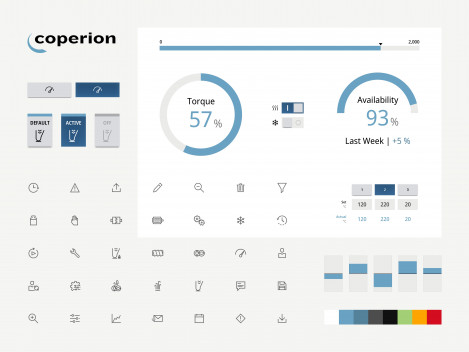 Design Sytem
A Design System was set up to provide a future reference basis for all Coperion system controls.
Project work
We developed both the visual design and the usability and user experience concept of the HMI. An interdisciplinary team developed the C-Beyond HMI based on the user-centered design process. An intuitively usable, needs-oriented application is the result.
You'd like to learn more about the project ?
UX & Usability Engineering
User Interface Design
fuchs bei caderadesign punkt de