Work remotely with CaderaDesign
We at CaderaDesign have always been very flexible. We coordinate ourselves in teams of permanent employees and freelancers who are based in different locations and contribute their specific professional orientations. Our project teams network with clients in an agile manner and in regular JourFixe meetings. We have already found our common meeting tools and standards.
Working in a home office is also part of our corporate culture, which enables our employees to act flexibly and responsibly. Remote working is therefore routine for us. We would like to pass on as much of this routine and security to you as possible.
Remote UX methods
Some UX methods are also very feasible when the people involved are not on site. In times of free availabilities and capacities they can offer undreamt-of advantages in the project process. We would like to present three methods as examples: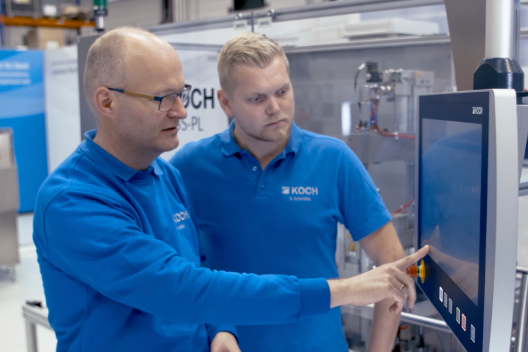 Remote user surveys
User comments from production are important sources of good UX. At the same time, it is important not to unduly stop or interrupt ongoing operations. Use times when employees are not involved in production for detailed interviews! With appropriate tools such as online questionnaires, video chats and semi-structured interviews, user surveys can be realized very well in a decentralized manner. We are happy to assist you with this.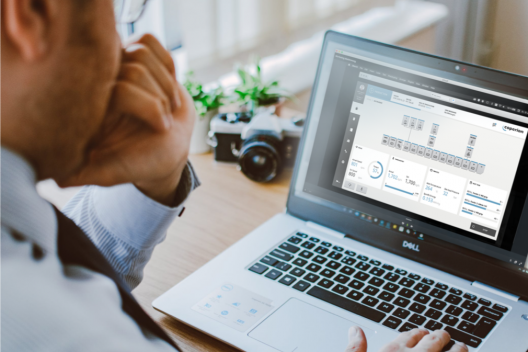 Remote Usability Test
Usability tests provide information about the usability of a product, for example about how well a navigation concept works. UX experts and test persons do not have to be on site at the same time for these tests. The test person and his screen activities can be observed remotely. Or they can perform tests independently and evaluate them afterwards. Here, too, we would like to invite you to use the time to remotely interview otherwise hard-to-reach target groups. We would be happy to support you in creating clickable prototypes, which you can use to test the quality of the system remotely.
Perform remote collaborative project work
Remote is an excellent way to continue working on current projects. This not only prevents delays from occurring. In many cases, you can even speed up project work while maintaining the same quality.
Especially compact topics can be worked on in a wonderful collaborative way. With prepared wireframe templates, we moderate a topic, discuss problems and solutions with customer experts and, at best, users.
The result is a transcript and a visual live protocol, which is not only documentation but already the basis for further detailed work.
Trying out new formats remotely
The time for digitization is now. Try out new workshop formats and develop outstanding UX, innovative products and intelligent services together with us! Here are a few examples of how we can support you:
Lean UX - User Centered Design methods meet agile workflows
Design Sprints - new products and services in record time
Innovation Workshops - Generating ideas thanks to UX methods
UX Consulting - Bringing User Experience into Your Company
Our findings for you:
Perform collaborative UX workshops remotely
A large customer from the industry had planned an extensive UX workshop with us. Then Corona came along and we worked flat out a new solution with which we could achieve all our goals. The result was a remote workshop concept based on the focus group method, which brought all stakeholders of the customer and end users to a virtual table.
People
Up to 10 participants per session; recommendation: 6-8 participants, i.e. slightly less than for on-site workshops
Presenter
Recorder of the minutes
Tips for handling technology
Allow sufficient time to find the appropriate tool to meet the needs of the participants, project objectives and general conditions. Our tool of choice is the Concept Board, a virtual whiteboard on which up to 10 people can actively sketch along.
Use conference tools with which most participants are familiar
Give a briefing if individual participants are not yet familiar with tools and present them as vividly as possible
Technical check with the EDP: Which tools may not be used by the customer (for data protection reasons etc.)
Technical check with the participants: Do the video conferencing tools work? Do the microphone and camera work?
Provide technical support, also during the workshop
Together
Mute microphone when someone else is speaking
Speak slowly
All should be heard
The moderator is asked and should address participants individually
This is the ideal time to concentrate on innovations. We would be happy to advise you on how we can realize collaborative workshops together with you!
Your Contact
UX & Usability Engineering
User Interface Design
fuchs bei caderadesign punkt de