Digitalisation on the shop floor
We deal with IIoT, Industry 4.0 and HMI design for manufacturing on a daily basis
From machine HMIs to mobile IIoT solutions – in modern manufacturing environments there are many interfaces between machines and humans, countless hardware and software products and services that benefit from good user experience, usability and visual design. At CaderaDesign, we create an overview of the different principles and of the interaction of machines, devices, sensors, data streams and the people operating them.
Are you thinking about digitalising your shop floor and are looking for ideas and somebody to support you with new concepts?  Simply contact us!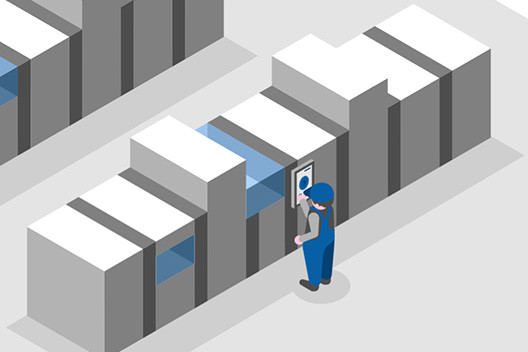 Machines and systems are operated, set up and maintained via HMIs or mobile devices. An ideally designed interface in connection with great user experience can help optimise operating sequences, avoid errors and prevent or at least reduce downtimes. Highly complex processes require the precise mapping of different user groups' respective tasks. Tailor-made controls provide operating safety and can display complex correlations in a condensed form. However, ever higher standards are also being applied to the industrial design of systems. Machine operation should be carried out ergonomically and machines need to be modularly expandable.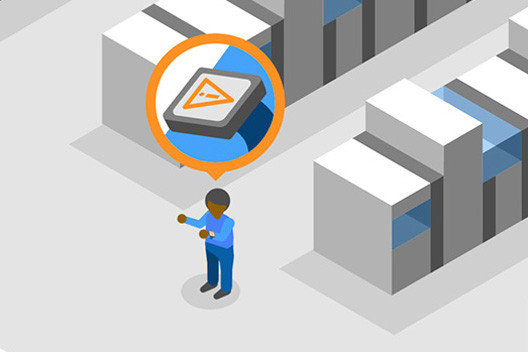 Production processes can be quite complex. Users often have many different tasks and can therefore not permanently remain in front of an HMI. Dashboards or a distance view, which make the most important production data visible from a distance, help keep an eye on the most relevant information. However, smart assistance systems and well-designed line monitors also help to keep an overview. Production data is collected and merged in different ways, depending on the type of company: via cloud, edge or in the traditional way. Mobile devices or, at best, hands-free technology such as smart watches are ideally suited to transmit notifications of necessary operator interventions or errors at the lines. This is where traditional IIoT or Industry 4.0 solutions are developed, which use line data and make it available on the move.
Service and maintenance of systems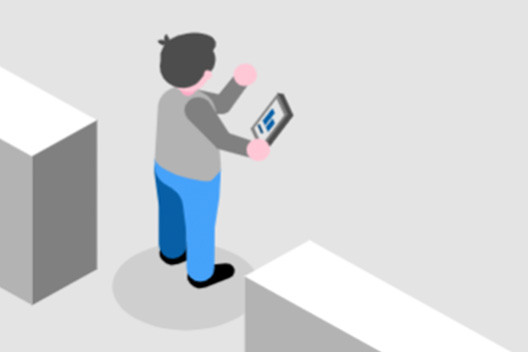 A variety of applications can improve the services you provide. Ticket systems, for example, help optimise communication with the client. Remote service or step-by-step instructions via AR glasses are a good way to solve a service case actively and in cooperation with the client. For predictive maintenance, intelligent data management and coordination of maintenance intervals are helpful. KI offers new solutions in this field as well. Finally, training clients via video tutorials or e-learning platforms is the basis for successful customer retention. Thanks to design thinking methods and user interviews, we can identify and develop service offers and potential. We design digital services together with you!
Line and production planning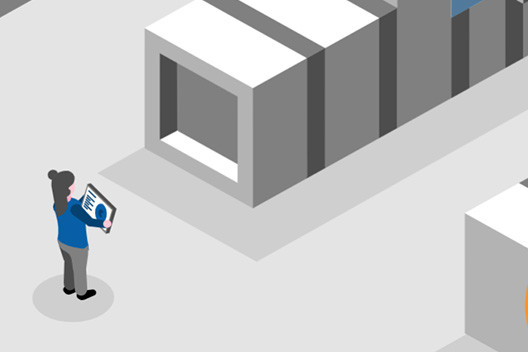 The preparation and management of orders, material supply and employment of staff are complex tasks, which can be carried out with the help of various systems such as MES and ERP systems and interfaces. In this context, some of the existing subareas can work with independent software, be it the planning of plant configurations or staff and material required at the line. Clear overviews in connection with shop floor plans or simulations, such as digital twins, can be useful in this context.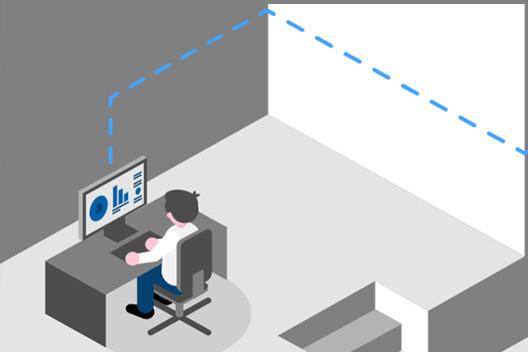 KPI analysis is about determining whether and how successful activities in the company are. KPI stands for key performance indicator, and is all about key figures that can be tracked. Depending on the company, measures and goals, different key figures can be determined. Regular reporting is part of a successful KPI process. Reading these key figures is an important management task that can be supported by well-designed software. Good design helps keep an overview and assess values correctly.
AGVs, i.e. autonomous transport robots, are being used more and more frequently. They provide autonomous material transport between lines or production islands and the warehouses. The material flows are then determined by a connection between the warehouse software, the software on the line, the fleet management system and the ERP software. Autonomous or nearly autonomous systems no longer require operator intervention, but do require efficient maintenance management.
Your contact
Steven Schmidt
UX & Usability Engineering
User Interface Design
Front-End Programming